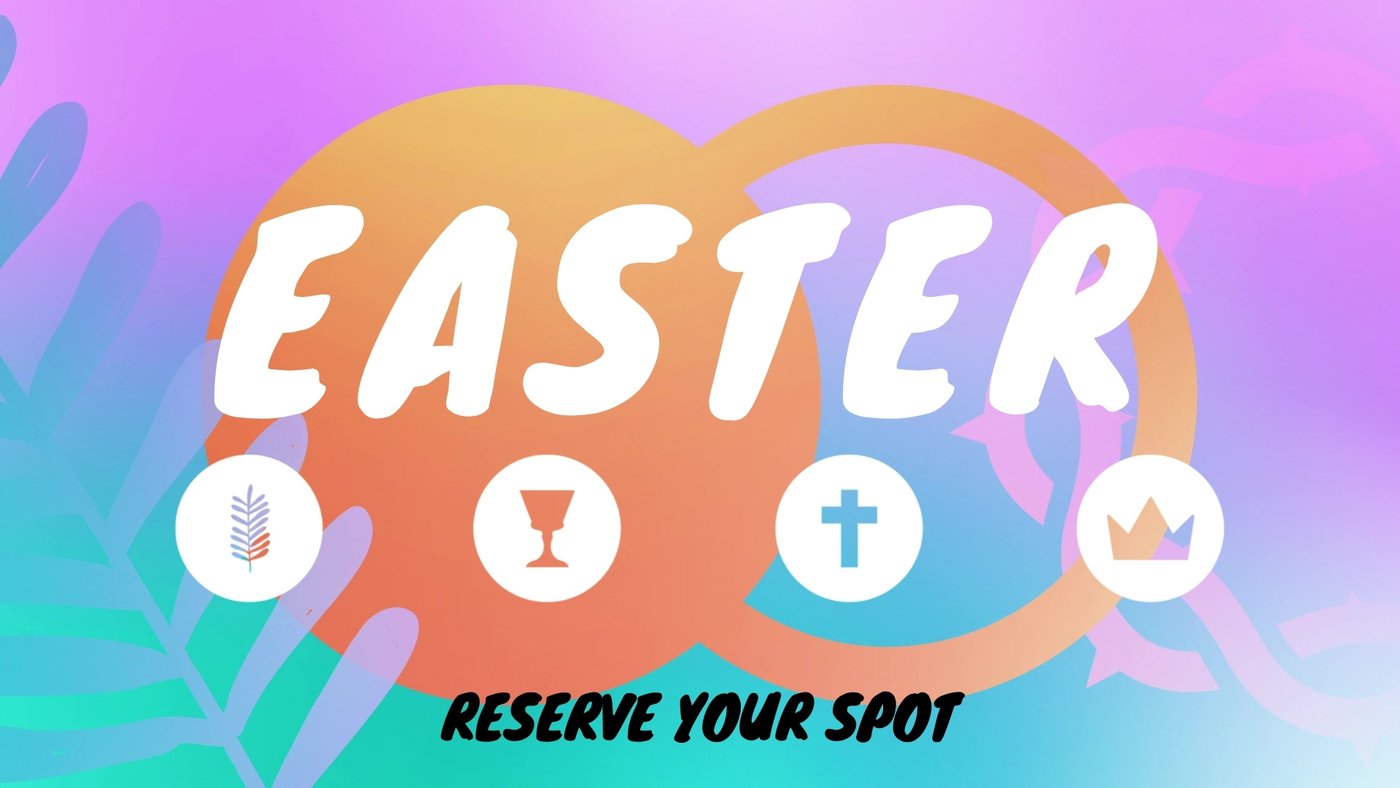 1. Reserve your spot at one of our IN-PERSON Easter services today.
Seating capacity is limited.
Saturday, April 3 at 5:00pm
Sunday, April 4 at 8:00am, 9:30am, and 11:00am
Also: Good Friday service on Friday, April 2, at 7:00pm
BONUS: Outdoor Easter Egg Hunt will follow each Sunday morning service (weather permitting).
Current COVID practices for group gatherings will be followed (ex: distanced seating areas in the worship space, masks required, etc...). Your safety is important to us!
Worshipping ONLINE? You can reserve your spot too!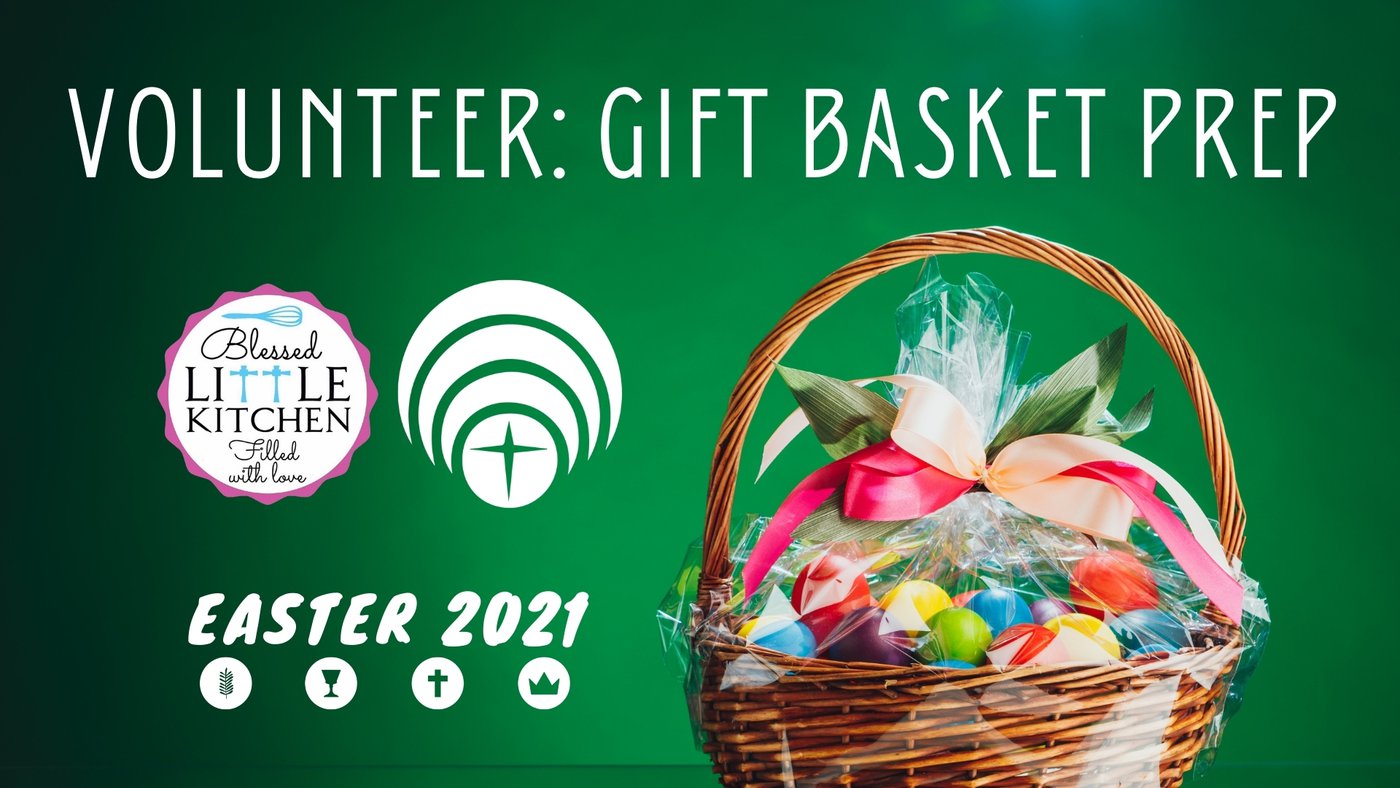 2. Easter Baskets w/ Blessed Little Kitchen
Easter Basket Prep @ Blessed Little Kitchen
We're joining forces with Blessed Little Kitchen to bring Easter hope to hundreds of local families.
This is a great opportunity to make a difference in someone's life. We'll be unpacking items and assembling Easter baskets for families in our community who could use an extra bit of kindness. Baskets will be distributed through the Grafton Food Pantry.
Serve on your own or as a family. Kids 10 and up are welcome!
Two volunteering stations will be available so that family units can serve together while still being socially distanced from others. Masks will be necessary.
Would you like to help purchase items for the baskets? Check out the Amazon link below.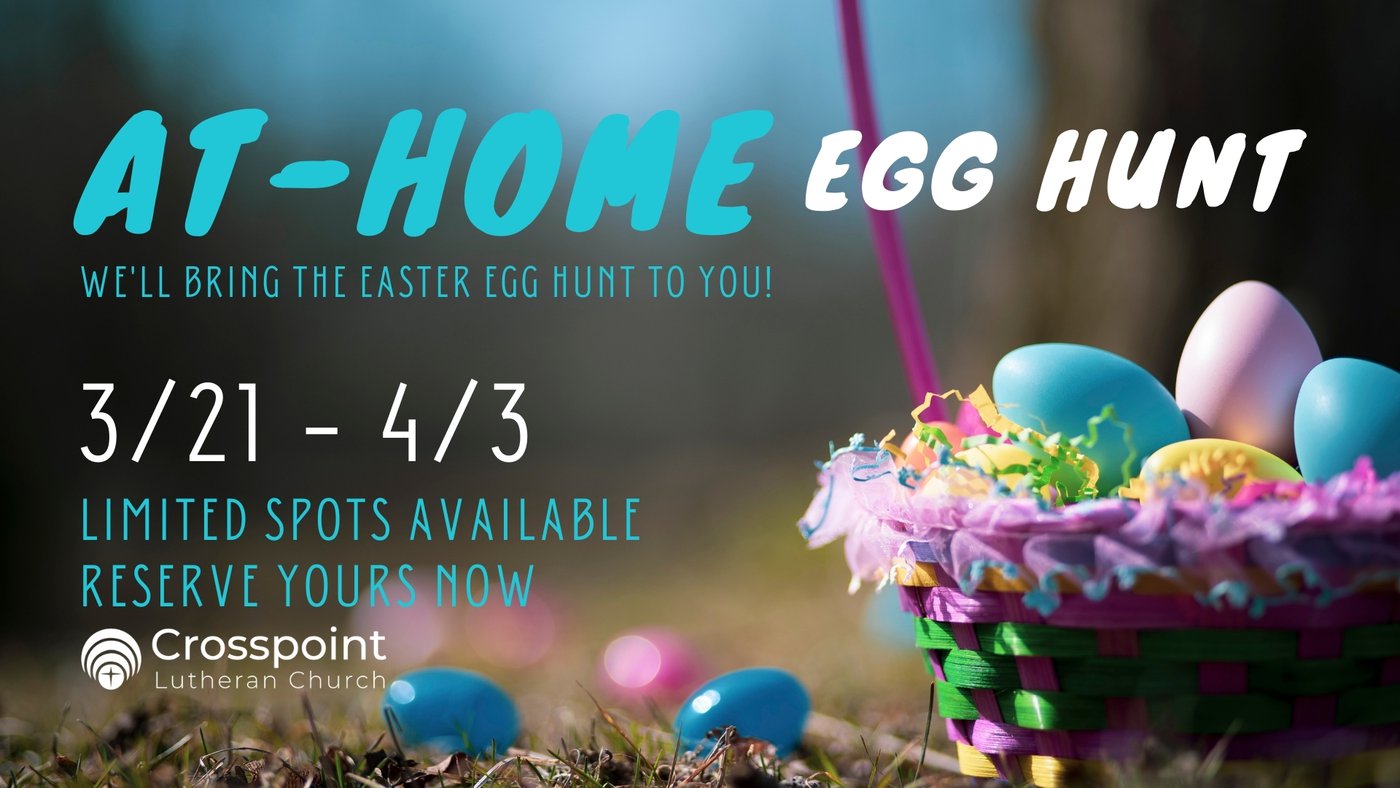 3. At-Home Easter Egg Hunt
It's sad...the pandemic has forced us to cancel our huge Easter Egg hunt here at Crosspoint. But we want to continue the fun in spite of the circumstances and spread kindness to our neighbors. So...
Surprise your kids with this free At-Home Easter Egg Hunt!
After you sign up, you'll be contacted to set up a specific time. Volunteers will text when they are at your home. They will sneak into your front or back yard and hide the eggs. You'll get another text to let the kids outside to hunt!
Your family might find one of our special PRIZE eggs!
If you're lucky enough to find one, you'll be able to choose a prize from this year's selection at Crosspoint. Pictures of prizes will be posted on our Facebook page.
In the registration you'll be asked how many kids and the age range of the kids who will be hunting for eggs. Available for kids of all ages.
Want to help out with the Easter Egg Hunt? You can!
Donate some candy/chocolate/toys to stuff inside the eggs. Bring to Crosspoint anytime or text CPLakewood to 94000 to schedule a pickup.
Volunteer to go and bring the At-Home Egg Hunt to people's houses! Sign up for the Delivery Team below.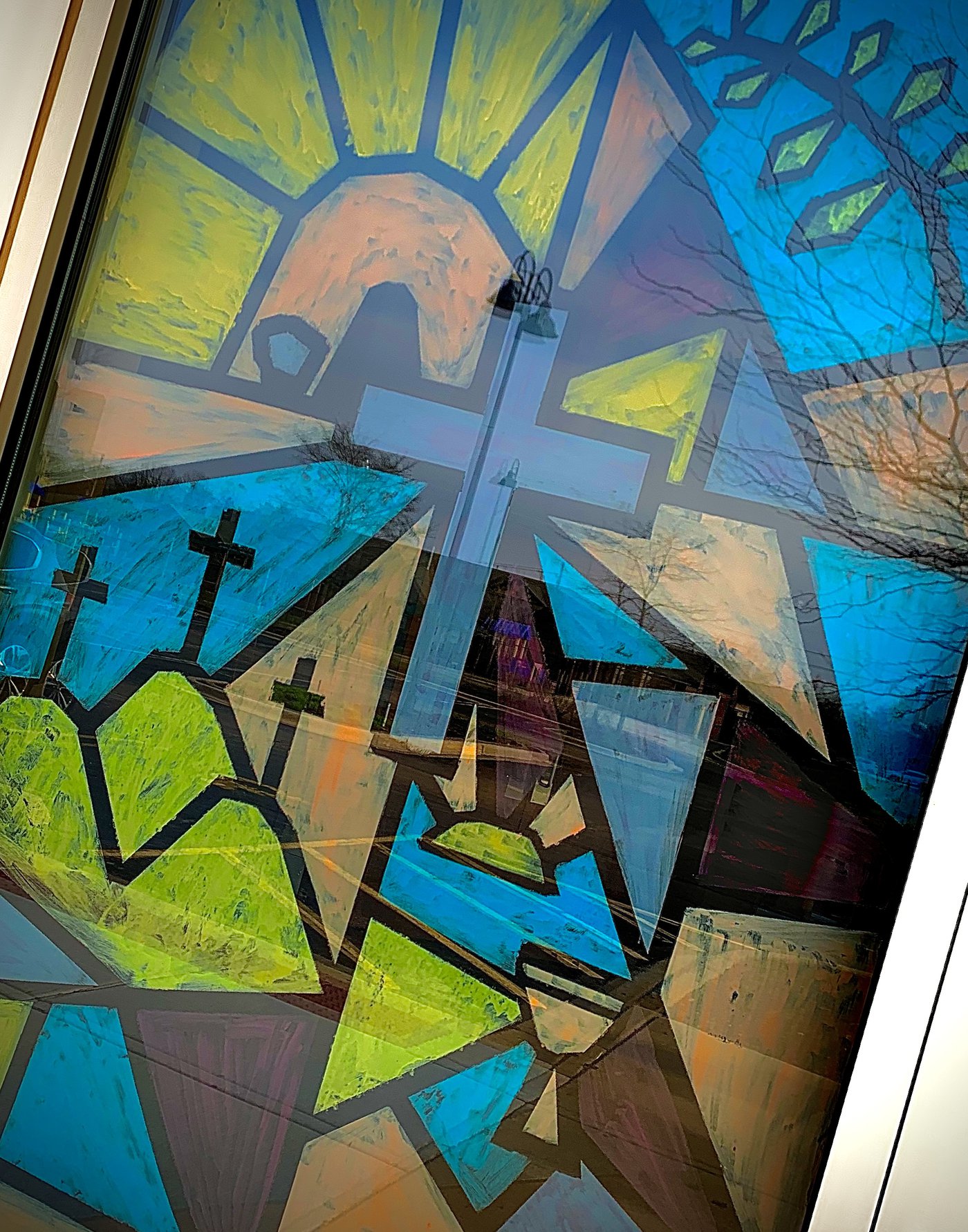 4. Creative Outlet - Paint Easter Windows
Gather the family and friends in your safety bubble and come to church to help us decorate the windows for Easter. We will have Easter scenes prepared on the windows with blue painters tape, and we need you to use paint to color in all of the sections on the windows.
When complete, we will have a beautiful Eastery stained glass window scene stretching the entire length of our building.
All ages are welcome!
Only 1 person/family/friends group allowed to paint per day.
Reserve your day, then come to paint at any time that day
After you register, we will contact you to set up specific times for painting!
Holy Week
Palm Sunday, March 28th at 9:00 & 10:30 am
Good Friday, April 2nd at 7:00 pm
Please pick up individual communion sets for you (and your family) to use at home during these services if you're worshipping online. Stop by during office hours (T, W, Th 10am-1pm) or email info@crosspointlakewood.org.